დაიწყო რეგისტრაცია პირველ "გეშტალტ-კულტურულ ვოიაჟზე"
ბარსელონა-ვალენსია (ესპანეთი)
6-13 ნოემბერი, 2019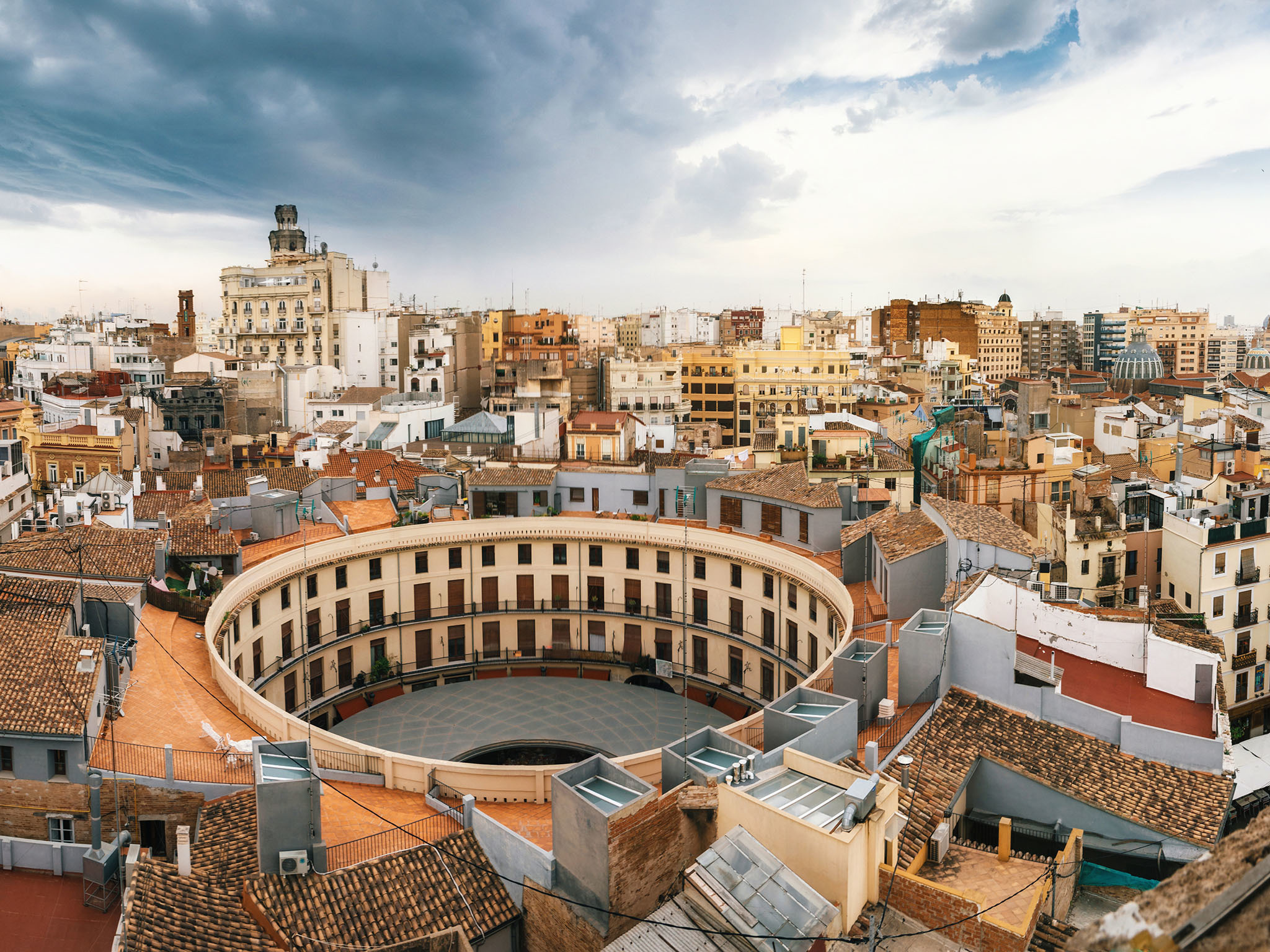 6 ნოემბერი – ჩაფრენა ბარსელონაში;

6,7 – კულტურული ტური ბარსელონაში;

7-ში საღამოს მატარებლით გამგზავრება ვალენსიაში;

8, 9, 10 – ვორქშოფი ვალენსიაში (თარგმანით – ქართულ ენაზე).
11 – ექსკურსია ვალენსიაში;

11 ღამე – მატარებლით დაბრუნება ბარსელონაში;

12- თავისუფალი დღე ბარსელონაში;

13 დილით- გამოფრენა თბილისში.

ჯგუფის მონაწილეებს ელით ესპანეთის კულტურის და ისტორიული მემკვიდრეობის ცხადგრძნობა – ბარსელონის და ვალენსიის ღირსშესანიშნაობების მონახულება და გეშტალტ-მასტერ კლასში მონაწილეობა.

ვოიაჟის მონაწილეებისთვის მასტერკლასს ჩაატარებს ესპანეთის გეშტალტთერაპიის ვარსკვლავი, ვალენსიის გეშტალტთერაპიის ინსტიტუტის წარმომადგენლი, ნიუ იორკის გეშტალტთერაპიის ინსტიტუტის თანამშრომელი, ფსიქოლოგი-გეშტალტთერაპევტი, პროფესორი დევიდ პიკო ვილა (David Pico Vila)
ტრენინგით
"თანამედროვე, რელატიული გეშტალტთერაპია":
1. დიაგნოზები;
2. პაციენტის სიმორცხვე და მასზე მუშაობა;
3. ხმა, ხმის ტემბრი და მისი ფსიქოთერაპიული გამოყენება;
4. ველის გავლენა;
5. სიმპტომები და გეშტალტ ფსიქოპათოლოგია
6. სოციალური ფობიები "მე და ჩვენ" კონტექსტში.
ბიუჯეტი:
ჯგუფის წევრებისთვის კორპორაციუი ფასი ავიაბილეთებზე (320 ევრო პირდაპირი რეისით: თბილისი-ბარსელონა თბილისი);
მინიმალური ფასები ქალაქის ცენტრში, Airbnb -ს აპარტამენტებზე;

მატარებლის ბილეთი 36 ევრო ( ბარსელონა-ვალენსია-ბარსელონა)
ტრენინგის ღირებულება (3 დღე – 210 ევრო):

გადახდა:
ვოიაჟის მონაწილეებმა 24 მაისამდე, აირზენას პირდაპირ რეისზე უნდა გადავგზავნოთ ჯგუფის წევრთა პასპორტების ქსეროასლები;

31 მაისს ჩასარიცხი გვაქვს, ავიაბილეთების 10 %, რომელიც სრულად უნდა დავფაროთ 15 ოქტომბერს;

29 ივნისამდე უნდა გადავიხადოთ ტრენინგის ღირებულების ნახევარი- 100 ევრო.

ტრენინგის საფასურის სრულად დაფარვის ვადა – 15 ოქტომბერი.
📎რეგისტრაციისთვის გადადით ბმულზე http://bit.ly/2WHbMRZ
📲 555 43 33 43 ; 599 556 146
Spain Gestalt Cultural Voyage
The workshop makes an overview of the relational approach that is emphasized in much of the contemporary Gestalt therapy.
Some specific points are:
The "relational turn" as a reaction to studies about the patients' shame;
Field theory;
Aesthetic diagnosis;
Specific applications of field theory: a view on the symptom, psychopathology.
There are two areas, that will be part of the workshop as examples of applications of field theory. Both subjects will be approached from a relational approach.
The voice. The patient's and the therapist's voice. How to use the voice in Therapy.
Here will be discussed how central the voice is in the human experience. It is a phenomenon that encompasses a huge number of dimensions and tends to be hard to deal with in a conscious way. The approach to the phenomenon of the voice from the theory of gestalt therapy and the field paradigm has not been developed extensively.
Gestalt approach opens up many useful directions in this field. On the one hand, it encourages us to listen to the voice without judging it as 'good' or 'bad'. Rather, it urges us to turn our attention to the 'how', to what a person's voice is telling us about that person and her situation. The field paradigm invites us to understand the voice as a field phenomenon in which we do not only think of the voice of a person, but also of the voice that the other is receiving.
In other words, not 'my voice' but also 'how my voice is touching you'. We are also invited to become aware of the therapist's voice. On the other hand, the voice gives us an important reference for a therapeutic approach based on the idea of contacting. It provides moment-by-moment clues about the atmosphere of the session and to what is dominant for the client at each moment. In short, unfolding the voice can be a very useful tool for our work as psychotherapists, even though it is still a relatively unexplored field in gestalt therapy.
The contexts of "I" and "we" – in a relation to the stage of fright and social phobia.
In that part will be discussed some particular forms of suffering that have the common denominator of emerging in situations in which the person's actions are the focus of attention of others, i.e., when the person is seen doing. In order to understand the structure of this experience from a relational point of view, there will be reviewed important gestalt therapy concepts such as the phenomenal field, the relational function of self and the intentionality for contacting, empathy and kinesthetic resonance, and the emerging of we-identity and we-agency in joint situations. These concepts have set the basis for an analysis of joint situations in terms of how I-agency and we-agency become figural to participants in several ways. The structure of "being seen doing" is one in which the person's I-agency is put under the spotlight of others. It can constitute an intense field of experience in which the energy can easily fluctuate between an excitement that pushes the person towards contacting and an anxiety that makes the person withdraw from the others. This will be described in detail and several excerpts from clinical cases and interventions will be given for illustrating how these ideas can be put into practice in our therapy work
David Picó Vila
This document is a brief, informal résumé
about my professional training and
experience, as a gestalt therapist and
trainer.
University studies
My first degree was on Computer Science in the Polytechnical University of Valencia
(UPV), where I studied my PhD on Artifical Intelligence and Natural Language Processing.
I became a researcher and a professor at UPV and I've been teaching there for more than
20 years.
Right after I finished my doctorate, and following a strong vocation, I studied the degree
on Psychology in UNED, I was trained as a gestalt therapist, and I geared my professional
activity towards psychotherapy. Currently, I am still a professor at UPV but I have
reduced my dedication in University to part-time teaching. For the last 10 years, I have
been devoted to my work as a psychotherapist in private practice, mainly in the center
Terapiados in Valencia.
Gestalt therapy training
I did my basic 4-year training program as a gestalt therapist at Centre Gestalt de València,
which at that time was very closely related, and it still is, with Jean-Marie Robine's
Institute Français de Gestalt-thérapie. My main trainers were Jean-Marie Robine and Ximo
Tàrrega. Most of my other trainers came from the French institute. My training was
intensely focused on relational gestalt therapy, and deeply based on field theory and
theory of Self as exposed in the original text Gestalt Therapy: Excitement and Growth in
the Human Personality, by Perls, Hefferline and Goodman, and also as further developed
by contemporary gestalt therapists.
After this 4-year period, I have had intense training and supervision in a large number of
specialized seminars with many other international trainers, including Jacques Blaize,
Gianni Francesetti, André Lamy, Brigitte Lapeyronnie, Philip Lichtenberg, Maria Mione,
Elena Mazur, Michael Vincent Miller, Miriam Muñoz, Malcolm Parlett, Peter Philipson,
Margherita Spagnuolo and Carmen Vázquez, among others.
I want to make special mention of my training experience with the gestalt therapist Dan
Bloom, member and ex-president of the New York Institute of Gestalt Therapy, who I
consider one of my mentors right now –together with Ximo Tàrrega. I've joined many
editions of Dan Bloom's international online seminar about the theory of gestalt therapy
and clinical phenomenology. I have been the translator for many of his training events in
Spanish.
Another very important part of my gestalt training is the full training program on
Developmental Somatic Psychoterapy (DSP), with the New York therapist Ruella Frank.
DSP is a development of gestalt therapy that is related to human body movements and
their psychological and relational implications. It is a very interesting tool for therapists
and it is receiving an increasing interest in the international gestalt community. I'll be
joining a trainers training program on DSP in New York on 2020.
As a part of my training-related activity, I have been the translator for many workshops,
training programs, lectures, papers and book chapters. I still keep an intense activity in
this field. I can speak Spanish, Catalan, English and French.
Training experience
Besides my 20-year experience as a university professor in the technological field, I have
an experience as a gestalt therapy trainer, both as a freelance and within the training
offer of my own therapy center, Terapiados:
• Co-lecturer about the foundations of gestalt therapy in a Master's Degree about Third
Generation Therapies in the Valencian International University.
• Several workshops about my own developments and experience about the voice in
psychotherapy.
• Several workshops about my own developments and experience about stage fright
and social phobia.
• I teach an international online seminar in Spanish about relational gestalt therapy
and theory of self.
I have recently joined the team of trainers of Centre Gestalt de València and I will be
teaching several workshops of different levels in 2019. This training institute will reach its
20th promotion this year. Its current director, after Jean-Marie Robine, is Ximo Tàrrega,
an international trainer and active part of the trainers team of Institute Français of Gestalt
Therapy.
Gestalt therapy publications
I have different available publications in Spanish and English:
• "On the Experience of Being Seen Doing," Gestalt Review. In press. Expected
publication in 2019.
• "La voz en psicoterapia," Cuadernos Gestalt, 4, 2014, published in English as "The
voice in psychotherapy," New Gestalt Voices, 2, 2018.
• "La voz y la expresión desde los conceptos fundamentales de la terapia
gestalt" [Voice and expression from the fundamental concepts of gestalt therapy],
Journal of Asociación Mexicana de Terapia Gestalt, 2018.
• Many teaching texts in Spanish about the foundations of gestalt therapy are available
here: https://gestaltnet.net/autores/pic%C3%B3-vila-david
• Many texts about psychology for a general audience can be found here: https://
terapiados.net/psicologo-psicoterapeuta/david-pico
Gestalt associations
I am a full member of the Spanish Association of Gestalt Therapy (AETG) and a member
of the international committee and the research committee. As a member of the
international committee, I am the representative of AETG at the European Association of
Gestalt Therapy (EAGT). I am an ordinary member (full member) of EAGT. I am also an
associate member of the New York Institute of Gestalt Therapy (NYIGT), and a member of
Association for the Advancement of Gestalt Therapy (AAGT).
I am a co-founder and active team member of gestaltnet.net, the most important online
resource about gestalt therapy in Spanish language.
Other interests
I am a pianist and singer with classic training. I have had some professional activity in
both fields. My interest on music and stage arts is connected with my interest in the voice
in psychotherapy and in stage fright.
Part of my clinical practice is specialized with musicians and actors in individual therapy.
I have co-created a training program for musicians and actors that includes elements
from gestalt therapy and body movement.

Budget: Corporate price for group members on air tickets (320€ tbilisi-barcelona-tbilisi); Minimal prices on airbnb apartments in the city centre. Train ticket 36€ (barcelona-valencia-barcelona) Training price (3 days – 210€) Payment Half of the training price(100€) has to be paid until june 29th. Training price must be fully paid until october 15th.
📎 for registration http://bit.ly/2WHbMRZ
📲 599 556 146